I'm Russell, a Wexford-based Graphic Designer. I graduated from the Dublin Institute of Technology in 2010 with a degree in Visual Communications. After my education I enrolled in the ICAD Upstarts in 2011 earning valuable experience on short term briefs which gave me a grounded sense of the fast pace of project work in the graphic design industry.
I worked as a freelancer between Ireland and Germany most of that time spent in Promotions and Marketing in Dublin before moving onto web design in Hamburg working for superReal and pier2port respectively.
Between 2013 and 2017 I was a Graphic Designer with drawinginc which helped me gain valuable knowledge of web, branding, and print processes and moulded me as an all-round design professional in a close-knit team environment. I spearheaded much of the studios pharmaceutical work as well as designing presentation pitches for campaigns surrounding signage systems and point-of-sale for DIY and home improvement companies. I also attended business networking meetings to represent our company in the absence of our creative director when needed.
From June 2018 to November 2019 I was the Digital Content Designer for Taoglas. I controlled the online and internal content for this industry leading antenna solutions company. I was responsible for website updates, social media graphics, product specification sheets as well as stand designs for trade shows supported by digital media and product presentations. I entered this company during the midst of a rebrand, relishing the novelty of a clean slate from which to drive the company's visual presence.
From December 2019 to July 2022 I worked with Emagine. I undertook a variety of different projects ranging from branding to online media, web design, print and motion graphics collectively. Working within a multidisciplinary environment has been eye-opening in terms of getting familiar with the base ground for VR experiences and video production and the opportunity to get involved with these departments has been hugely beneficial in terms of understanding how immersive experiences are created.
Why Work With Me
I'm a committed, hard working, and meticulous designer who thrives on a good challenge. Raising the visual identity of small and prospecting businesses is of great interest to me by whichever means necessary to the customer. I am passionate about all areas of design and visual communication and I attend exhibitions as frequently as possible.
Atlantis of Kilmore Quay
strawberry
2022-08-02T10:08:34+00:00
ESB Networks — Covid-19 Site Safety Video
strawberry
2022-08-02T10:07:45+00:00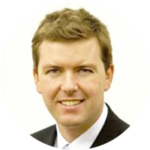 "Russell is an excellent graphic designer with great attention to detail. He is always responsive and communicates his ideas effectively. No hesitation in making this recommendation."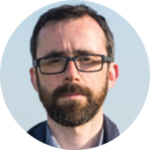 "Russell has worked with me on multiple design projects, and I've found his work to be of excellent quality, and always delivered on time. I can't recommend Russell highly enough."